Booty-Positive Pop Up Class, October 12, 2019 from 12:30-2:30pm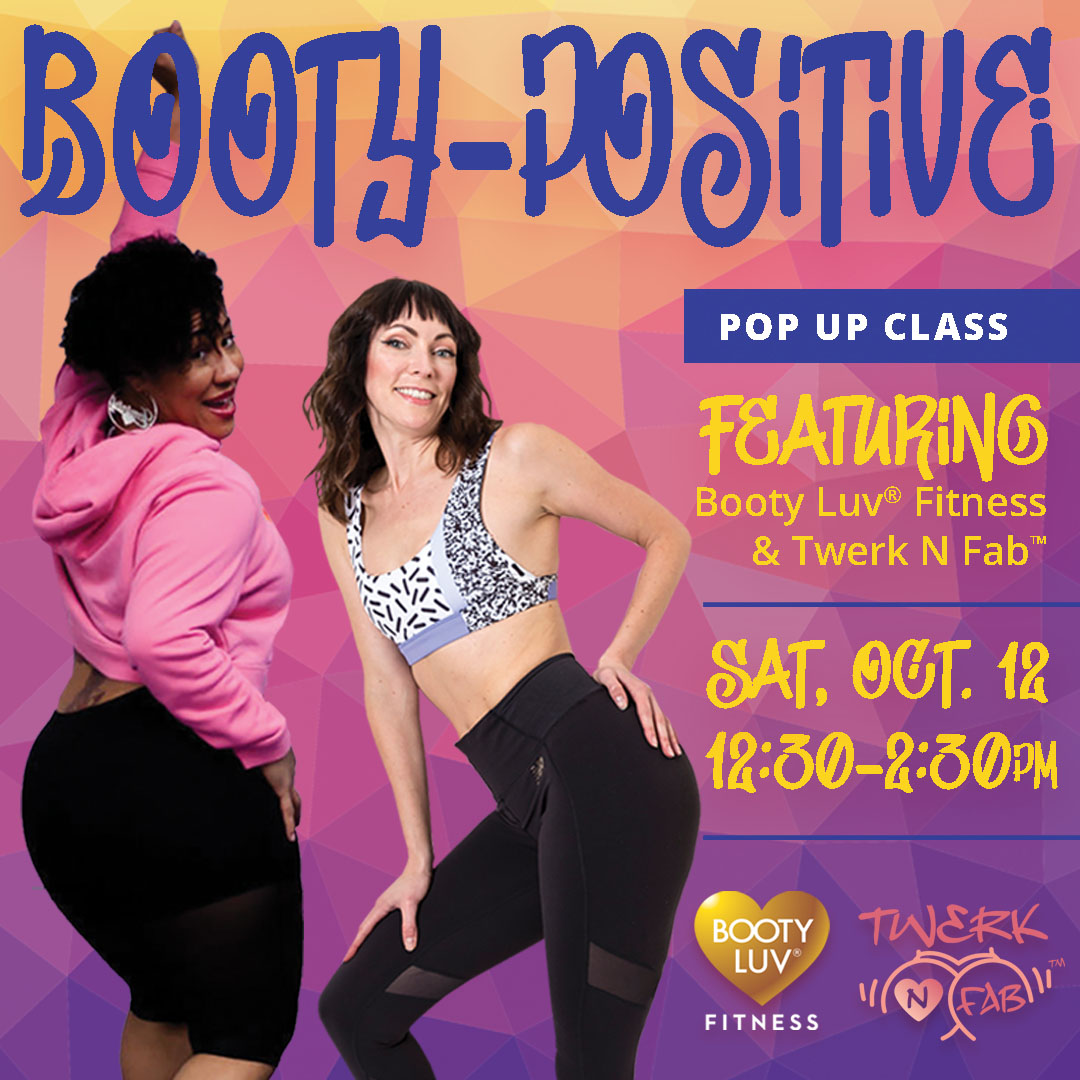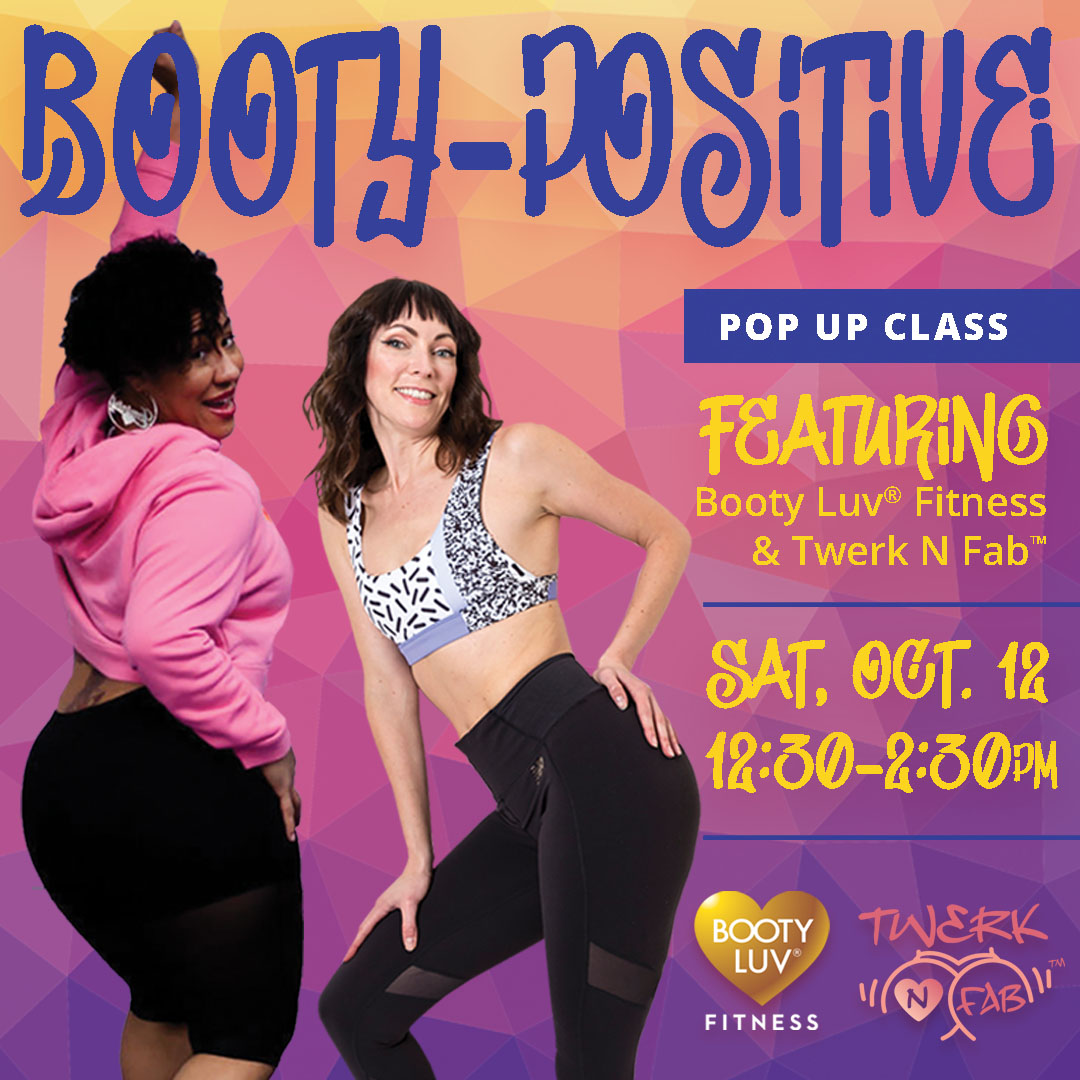 sold out
Booty-Positive Pop Up Class, October 12, 2019 from 12:30-2:30pm
Join us for a 45 minute Booty Luv® Fitness class led by Founder Heather Craig, then light refreshments followed by a 45 minute Twerk N Fab™ class led by Founder Renise Harrel. Class will be held at ME Fitness Studios, 4943 NE MLK Blvd. in NE PDX.
WHAT TO WEAR/BRING:
Clothes you can move in (booty shorts encouraged but not required); a water bottle; yoga mat. No shoes required for Booty Luv® Fitness class.
WHAT IS A BOOTY LUV® CLASS LIKE?
"Shape what your mama gave ya™" with a FUN-ctional combo of barre, yoga, Pilates, kickboxing and "booty breakdowns™" designed to strengthen your hips, booty and core. Set to original bass mixes by DJ Danny Corn, Booty Luv® is high intensity, low impact, safe and sexy. Join us to get your heart pumping and booty bumping!